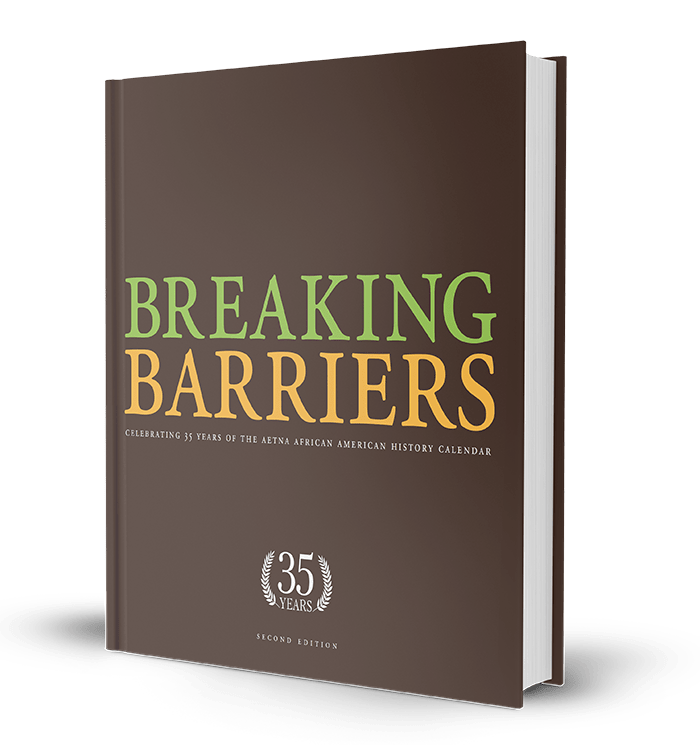 The book
Stories of grace, grit and greatness
The stories told in our African American History Calendars are too important to be lost. We aren't ready to turn the page on these important stories, so we compiled some of the best in the 35th Anniversary edition of our Breaking Barriers book.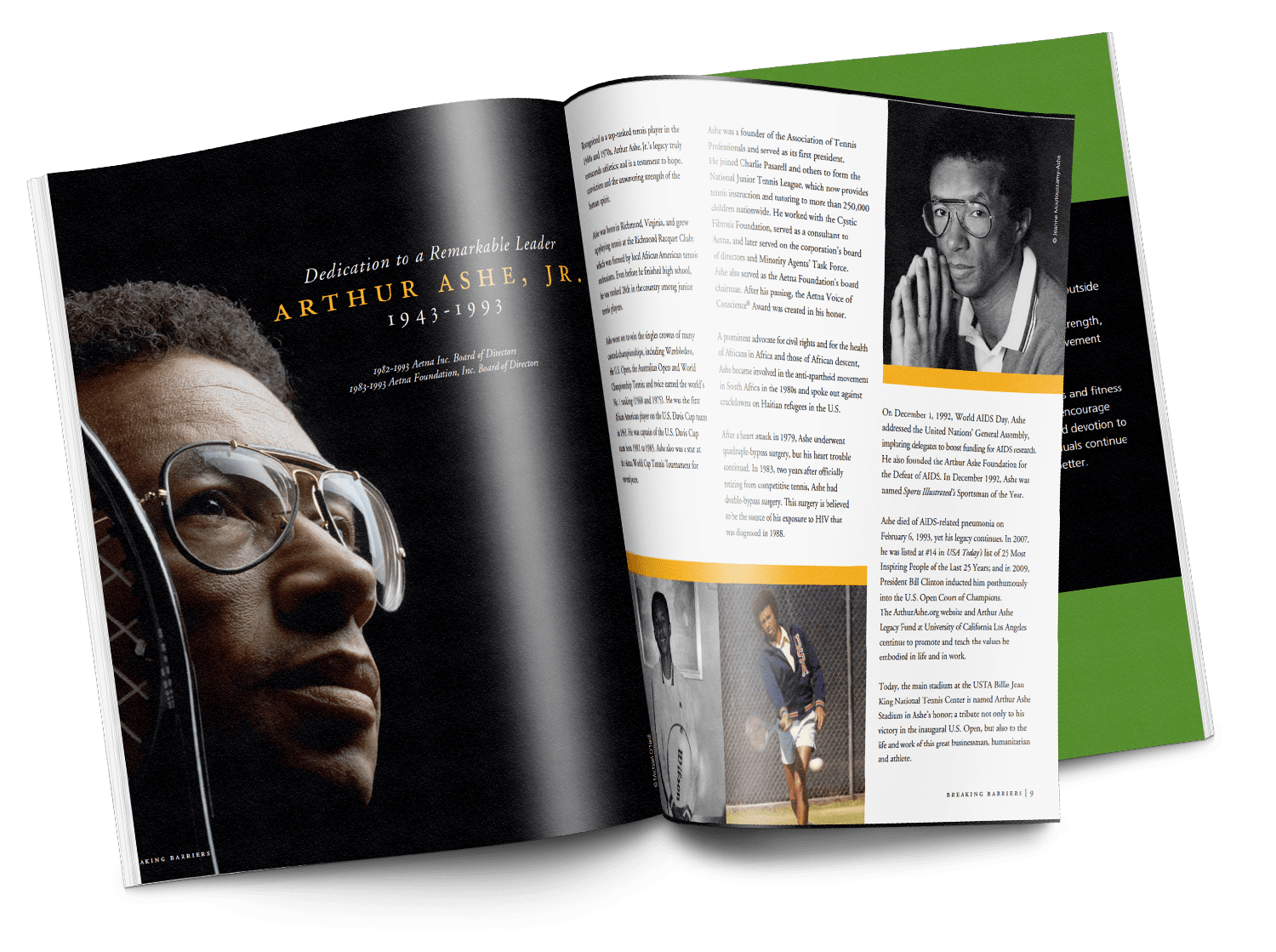 First published in 2008
The Breaking Barriers book is a retrospective of the first 35 years of The African American History Calendar. It celebrates the important work of African Americans as individuals and within the community.
75 stories
We've included 75 of the most compelling stories published in over three decades of calendars. You can explore by groups like artists or activists or simply dip in to individual profiles. No matter how you read it, we're sure you'll come away from Breaking Barriers feeling enlightened and inspired!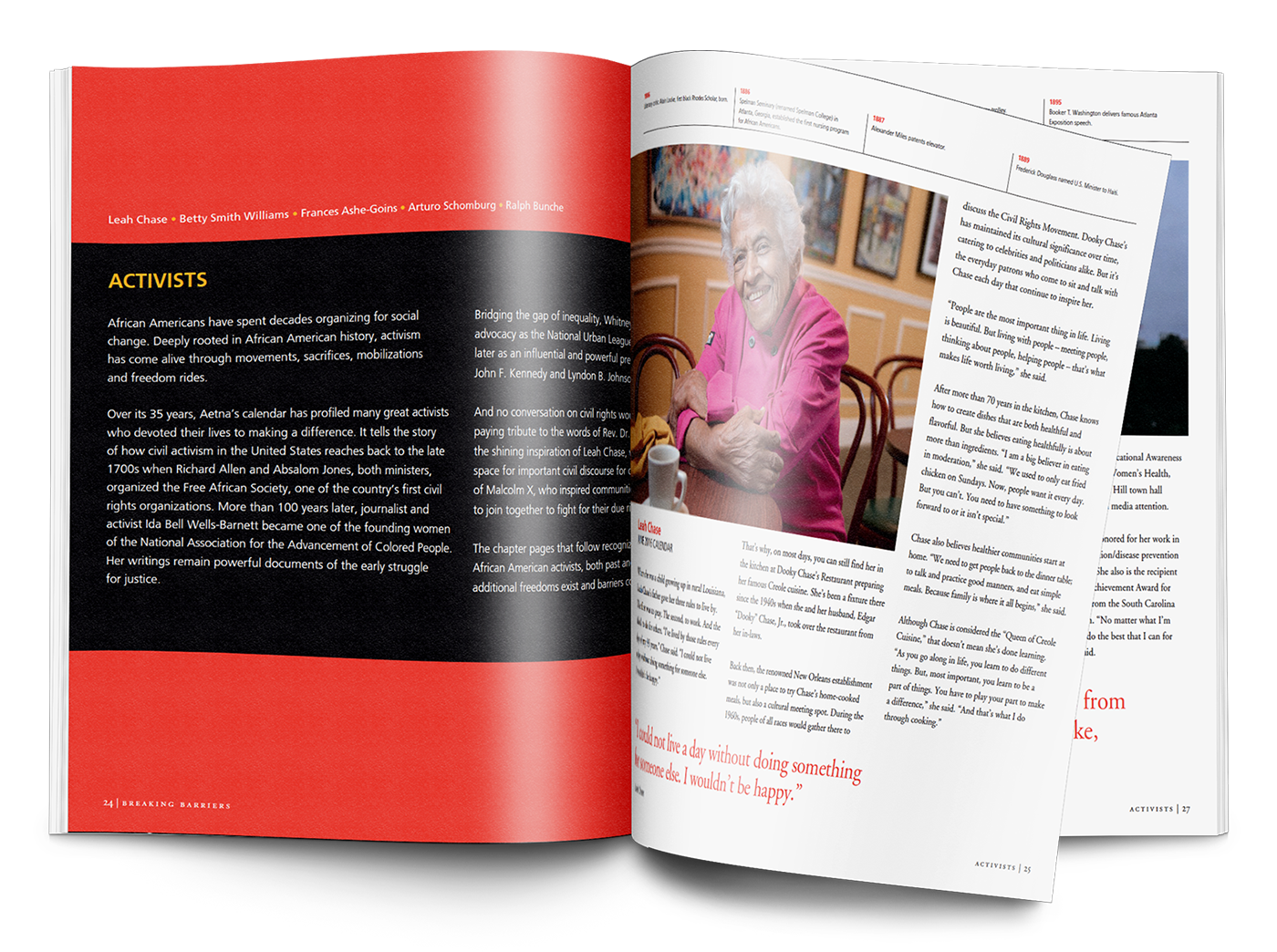 Multifaceted honorees
The featured honorees celebrated in the book come from all walks of life.

Sports and Athletic Figures

Activists

Health Care Professionals

Community and Faith-Based Pioneers

Science, Technology and Business Innovators

Entertainment and Cultural Artists

Business Vanguards

Public Service Trailblazers

Educators and Mentors
Through passion comes transformation
By sharing the stories of notable visionaries and grassroots change-makers, prominent activists and community defenders, Breaking Barriers proves that with support and passion comes transformation.
Our hope is that the stories told within this book will continue to ignite and drive positive change in all of us.