Breaking Barriers
35 Years of the Aetna African American History Calendar
The Aetna African American History Calendar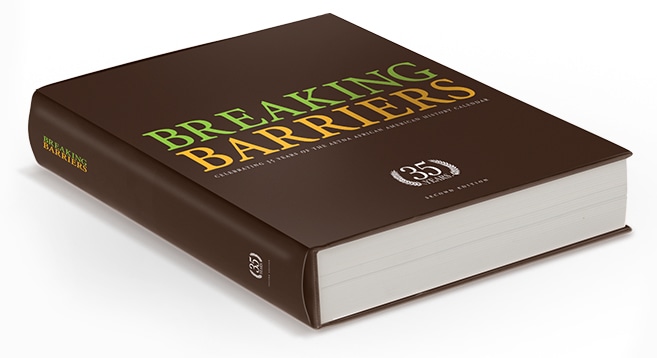 Breaking Barriers book
Trailblazers and teachers. Scientists and sports heroes. Inventors and inspirers. Our Breaking Barriers book celebrates the 35th anniversary of the first African American History Calendar's publication. These individual's stories deserve to live on beyond a single year. Breaking Barriers ensures another generation will remember their contributions.
Read more about the book »
Calendars
For more than three decades, Aetna has spotlighted the contributions and celebrated the lives of African Americans throughout history. This award-winning series of publications has been embraced as an educational tool in schools, libraries and homes throughout the country.
View the calendars »
Aetna commitment
At Aetna, we believe that fostering an inclusive work environment strengthens us as a company. Having a diverse workforce gives us the creativity and insight to build solutions that meet the needs of all consumers. But our commitment to diversity and inclusion extends beyond our hiring practices. We are also working to reduce racial and ethnic disparities in health care because we believe everyone has the right to good health.
Learn more about our story »